Search Inside Yourself
June 13, 2019 @ 9:00 am

-

June 14, 2019 @ 5:00 pm

EDT
Georgetown University's Institute for Transformational Leadership is proud to partner with the Search Inside Yourself Leadership Institute (SIYLI) for two days of personal and professional development focused on building healthy mental habits for sustained high performance and well-being. Developed at Google and based on the latest in neuroscience research, the Search Inside Yourself (SIY) program teaches attention and mindfulness training that build the core emotional intelligence skills needed for effective leadership.

We help professionals at all levels adapt, management teams evolve, and leaders optimize their impact and influence.
Give us your attention for a few days, and we'll show you how to focus it for the rest of your life.
---
 CURRICULUM
The SIY curriculum includes:



Neuroscience




Mindfulness




Emotional Intelligence




Leadership



We've implemented our programs in dozens of organizations across industries and around the world using highly practical and scientifically proven methods of mental conditioning and attention training that improve overall emotional intelligence and well-being, resilience, creativity, communication, productivity, and personal and organizational leadership.
PROGRAM DESIGN
Everyone has the capacity to develop and increase wellbeing because wellbeing is a skill, and all skills are trainable. The highly interactive and experiential program includes the following core components: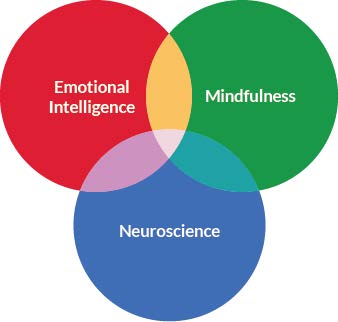 Overview of the neuroscience of emotion, perception, and behavior change




Definition of emotional intelligence and its personal and professional benefits




Attention training to enable greater emotional intelligence, including self-awareness, self-mastery, motivation, and connection with self and other




Principles and practices for developing healthy mental habits that accelerate wellbeing, including effective listening, generosity, empathy, communication, and social skills




Mindfulness and reflection practices that support happiness, thriving, and overall wellbeing




Exercises include attention training practice, dyad conversations, writing, walking, and group conversations



OUTCOMES
Whether you are coming for personal or professional development, to check out the SIY program for your organization, or to explore the possibility of becoming an SIY teacher, you will learn foundational skills to:



Enhance mental fitness and clarity




Develop agile and adaptive mindsets




Reduce stress responses




Increase resilience




Improve access to creativity




Develop greater self-awareness




Enhance emotion regulation




Improve communication skills




Develop better decision-making skills




Develop great emotional intelligence




Experience greater overall wellbeing, thrive!



Search Inside Yourself is accredited by the International Coaching Federation. Coaches now receive 13.5 Continuing Coaching Education credits when attending SIY! 
Please see a sample schedule here.
INSTRUCTORS
Michelle Maldonado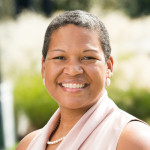 Michelle is a former attorney, turned business leader with more than two decades of experience across the nonprofit, legal, online media and online learning communities. She brings compassion and wisdom cultivated from her professional experience and over 30 years of meditation practice to her work with teams and organizations to help them lead with focus, resiliency and sustainability. Michelle is passionate about transformation and growth and avidly reflects this in her keynotes, workshops and writings. She is a graduate of Barnard College at Columbia University and The George Washington University Law School and is Founder & CEO of Lucenscia, an international human potential and business strategy firm. In recognition of her work across industries, Michelle has received Top Corporate Leader & Woman of the Year awards.
Heather O'Neill Jelks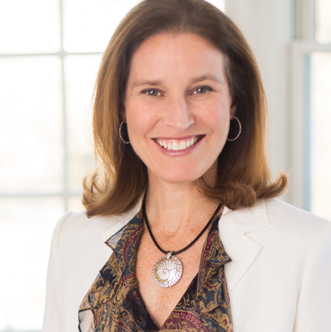 Heather is the President of Nautilus Coaching & Consulting, LLC, an executive coaching and consulting company dedicated to the development of masterful leaders. Heather trained in Mindfulness-Based Stress Reduction with Jon Kabat-Zinn and has a graduate degree in organization development as well as somatic and leadership coach certifications. An avid runner and meditation practitioner, she introduces her clients to mindfulness concepts and best practices that deepen resilience, wisdom, and well-being. She recently co-authored the book, Missing Conversations: 9 Questions All Leaders Should Ask Themselves, and is passionate about championing mindful leadership as a Search Inside Yourself Certified teacher.

LOGISTICS






The program begins at 9 AM and ends at 5 PM both days.



Coffee/Tea, healthy snacks, and lunch will be provided. 




Registration will close on Wednesday, June 5, 2019. 



Local hotel information and discount rates are available here.



Please note: The event will be held on the Georgetown University main campus.






CANCELLATION POLICY 
Cancellation notices must be emailed to itlprograms@georgetown.edu by 5 PM on Monday, June 10, 2019, to receive a full refund of the registration fee, less the nonrefundable processing fee of $50.00. If a cancellation is received after the deadline above, no refunds will be issued. No-shows are non-refundable.
In the unlikely event of program cancellation, Georgetown will refund 100 percent of registration fees paid. Georgetown assumes no liability for any penalty fees on airline tickets, deposits for hotel accommodations or any other fees, charges, penalties or other incidental costs that a registrant might incur as a consequence of a program cancellation.
CONTACT US
For questions regarding this event, please contact Georgetown's Institute for Transformational Leadership (ITL) at ITLprograms@georgetown.edu or call 202-687-7000.
---